9 email marketing tips to help your business grow
Sending direct emails is a great way to engage with your customers and the beauty is you can contact them directly via their inbox. If used correctly, this form of marketing can build relationships with both current and potential customers who will be more likely to use your products or services in the future.
It doesn't cost anything to use some of the email marketing software out there and they often offer you templates and campaign tracking.  We love MailChimp but there are others available of course.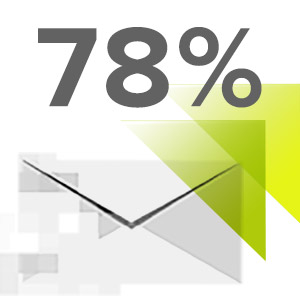 Here are some tips to help grow your business with email marketing:
1. Have a goal
As with any part of your marketing strategy, you should set a goal for your email campaign. Why are you sending your email, what will your client gain from reading it and what do you want them to do after they've read it. Do you want them to visit your website, follow you on social media or book an appointment (this is known as 'the call to action')?
2. Don't spam people
With GDPR now in place make sure you are sending emails only to those who have given their permission. MailChimp has a built-in GDPR signup form which also makes it easy for people to unsubscribe from your email list which is now a requirement.
3. Make signing up simple
Make it easy for people to sign up and don't ask for too much information as it will put people off. Promote your sign-up form on your website, social media platforms and put a link in your email signature. Remember to tell people on the sign-up page what information they can expect to receive from you and how often.
4. Quality not quantity
When people sign up to receive your emails, they become part of your 'list'. Remember that you need quality rather than quantity. It's better to have 100 people that will use your service in the future than 500 people that will never interact with you.
5. Don't just sell
Don't sell, sell, sell as people will unsubscribe. Use your campaign to give advice that will benefit your audience. It's okay to send an email to notify your list that you're running a special promotion and to include these in your newsletter but don't make it all about selling your service or product. (Read here and article about the difference between marketing and selling)
6. Timing is key
When you send your emails, send them at the right time for your target audience – for example, last thing on a Friday afternoon may not be ideal depending on your target audience. Make sure that once you do send your email that you are in the office in case you need to respond to any enquiries that might follow.
7. Schedule time to be consistent
Schedule time in your marketing to write your emails. Don't, however, overdo it – people will unsubscribe if you bombard them with daily information.
8. Create interesting subject topics
Make your subject line interesting so your client wants to find out more – think about how the information in your email will benefit them.
9. Evaluate
Make sure you evaluate the success of your email marketing. Most of the software available contains an analysis section so you can see who opened your email and which links they clicked on. You can then use this information to tweak your future content.
Sign up here for your Brandspace newsletter with tips and advice to grow your business.
Need help in creating your email marketing? Let us take care of it for you, book a free discovery call: rachel@brandspacemedia.co.uk