Star Wars: marketing tactics from the franchise that changed the world of film
Star Wars is one of the most famous franchises ever, appearing on our screens in 1977 with A New Hope and consisting of nine main movies and countless spin-offs like The Clones Wars and The Mandalorian (starring the lovable Grogu/baby Yoda). The next project is centred on Ashoka Tano, one of the lead characters in The Clone Wars (2008-2020) who is getting her own spin-off in August 2023.
In 2012, Disney took over Star Wars from George Lucas for a reported $4.05 billion, kicking off their ownership with The Force Awakens. There were a lot of ways Disney promoted the film such as collabing with Subway.
The Force Awakens pulled in £193 million in its opening weekend, raking in the fourth-highest revenue up until July 2022. The film sold over 200,000 tickets in the UK within 24 hours.
Lucasfilm has partnered with large brands and marketing tactics have included the likes of phone company O2 giving away 1,700 tickets to the film's premier, plus 250,000 pieces of merchandise such as LED lightsabre key rings, toys, and mini speakers. O2 also had many adverts featuring beloved droids C-3PO and R2-D2 as well as the new droid in The Force Awakens BB-8. Makeup brand Cover Girl released branded items such as nail polish, lipstick and mascara. Way back in 1977 to advertise A New Hope, Star Wars teamed up with Burger King and released collector glasses with different characters on them which are now going for a lot of money.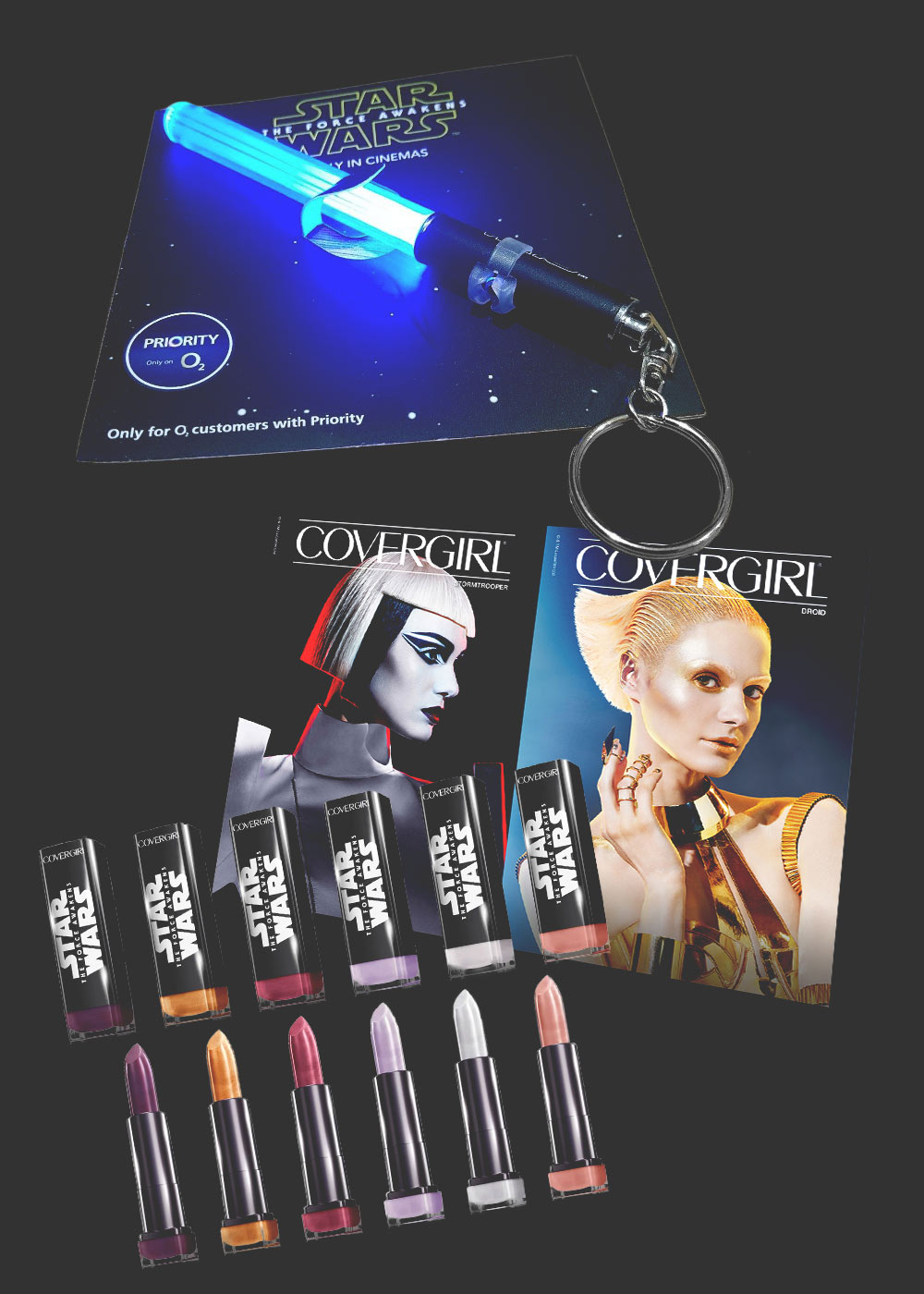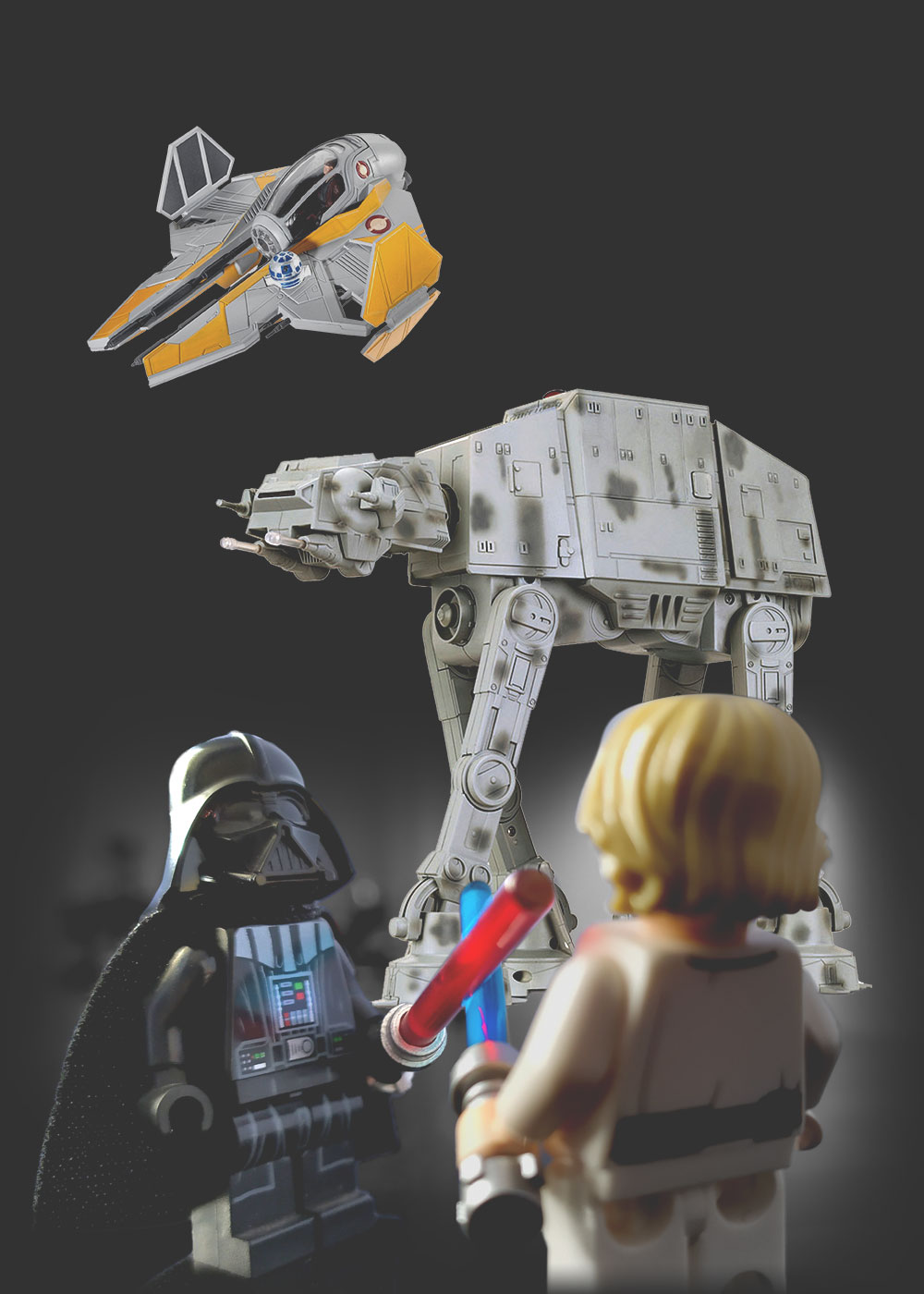 In more recent years, Odeon Cinema aimed to attract new younger fans with their marketing strategy, plus win back older fans who grew up with the franchise, by holding midnight screenings and costume nights. It also included Star Wars-themed food and drink at its pay-points.
Lego has a vast variety of sets and games such as the Death Star (currently going for around £890), the Millennium Falcon, R2-D2 and many other smaller sets such as the Throne Room from episode Vl and many more. There are also many Lego Star Wars games such as Battlefront 1 and 2, with the most recent being The Skywalker Saga.
To advertise "Star Tours" at Disney Land, an amusing video was released titled "Darth Vader goes to Disney Land" showing the dark-side villain trying out some of the theme park rides. 
The marketing for the Star Wars films is admirable with all collateral remaining true to the brand and most importantly engaging the fans through ideas such as social media posts where red or blue lightsabres could be added. Lucasfilm has a full-time head of fans relations where staff respond with handwritten letters and cast reply to social media posts.
Not only does Star Wars have its own marketing strategy, but fans have taken the force into their own hands. In 2011 a pun surfaced saying, "May the 4th be with You" playing on May the Force be with You. This date is now celebrated as Star Wars Day with companies offering all forms of promotions to recognise the day. Star Wars is also featured in many different TV shows and movies such as Spider-Man Homecoming where you see Star Wars figures on a shelf in Peter's bedroom along with Ned and Peter building the Lego Death Star. The most notable references are in the Big Bang Theory (SPOILERS AHEAD). In season seven of the show, James Earl Jones who is the voice of Darth Vader appears for an entire episode, Carrie Fisher (Princess Leia) is also featured. In the final episode of season 11 Howard finds Mark Hamill's (Luke Skywalker) dog and in turn, Howard asks him to officiate Sheldon and Amy's wedding. There are also many references and toy figures throughout the 12 seasons.
The franchise has swept through stores, restaurants and so many other places in the 80s and, whilst always having a big presence, made a comeback in the early 2000s with prequels to the original trilogy running from 2002-2005 starring: Hayden Christensen as Anakin Skywalker, Ewan McGregor as Obi-Wan Kenobi and Natalie Portman as Padmé Amidala.
We can't wait to see what comes next!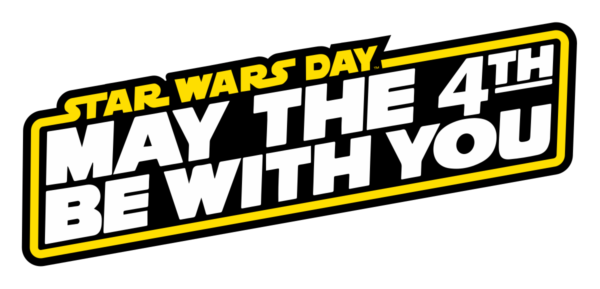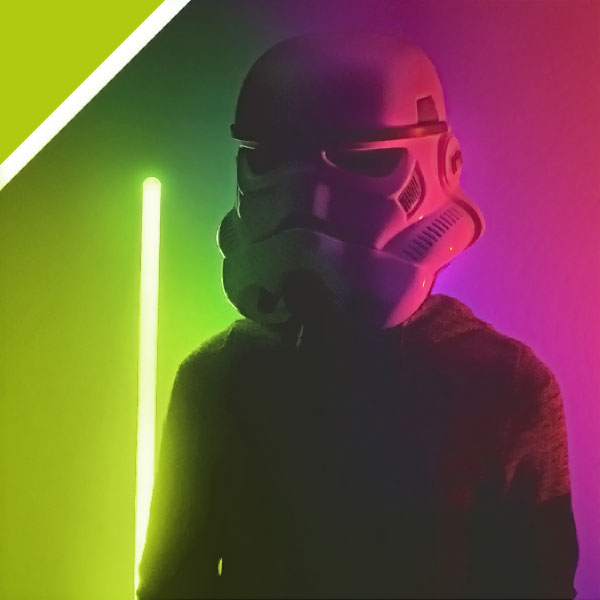 Need help with your marketing? We can take care of it for you, find out more.
Email: info@brandspacemedia.co.uk
Phone: 01227 478605