Instagram Stories Versus Reels
What are Instagram reels?
Reels are thirty-second videos that appear in your main news feed. You can edit these videos as well as speed them up, slow them down, add special effects and overlay music. Reels can be used on both public and private accounts, but of course, if you're a business you need to be using a public account so people can find you easily.
What are Instagram stories?
Stories enable you to share photos and videos up to 15 seconds long from your feed and pin them to the top of your page for 24hours and then they disappear. You can add stamps, stickers and links and see who has viewed them. These can also be used on public and private accounts.
Video, photo of posts from feed
Last for 24 hours
15 secs
Editing unavailable
Can share to followers, close friends or
via messaging
Private engagement via your direct messages
Pinned to your profile
Video only
Unlimited
30 secs
Ability to speed up and slow down video and trim
Appears on explore tab as well as your own reel and general feed like a post and as your story
Public comments
Creative video in your main feed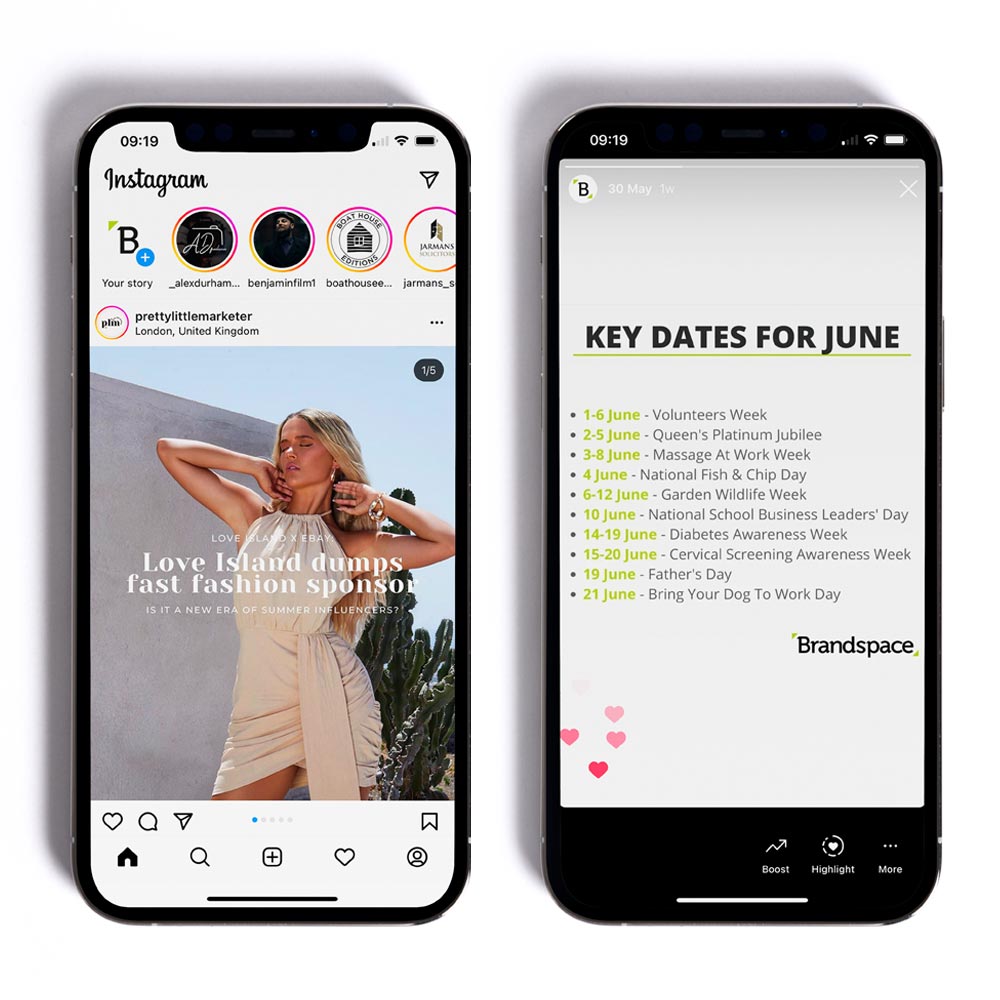 Stories can be used to build relationships and engagement, here's an example of one of ours. You will see the Brandspace icon at the top left of the screen in the image on the left, and when you click on that it then takes you through to the story about social media content inspiration (image on the right):
Reels can help to grow your page and you'll see that these are defined in the main news feed with the 'play' button and you will also be able to see how many people you are reaching with the video.
Now you know how to get to the best from stories and reels what on earth do you post about?
Here's a few of our ideas:
Reels
Share customer testimonials
Employee feature
Tips
Product highlights
Newsletter sign-up promotion
Stories
Promote blog posts
Go live at an event
Conduct a poll
Give your industry opinion
Event countdown