Brandspace Designer, Mike Young has worked as a graphic designer for 35 years. He has experienced a revolution in the way computers have changed the creative industry.
My first job was in an advertising agency in London. It was like walking into an episode of 'Mad Men'! We looked after many large clients and I cut my teeth working on the Abbey National account. I was part of a small team that designed branch material for the building society. Our philosophy was that no job would leave the department without a relevant creative idea. Something eye-catching to demonstrate uniqueness and help sell the product. Our work would look smart and employ smart ideas.
It was 1985 and computers were yet to make an impact on the creative industry. I would visualise all of my designs using coloured Magic Markers. I'd learnt this skill at art college and had become adept. Marker visuals had to be good enough to clearly represent the finished printed article in a client presentation. When the visual was approved, I'd put tracing paper over it and mark it with instructions for colour and typestyle. This would be sent to the artwork studio where print-ready artwork boards were produced. Our production department would send the boards to a reprographics company who would produce films to send to the printers. The system worked well.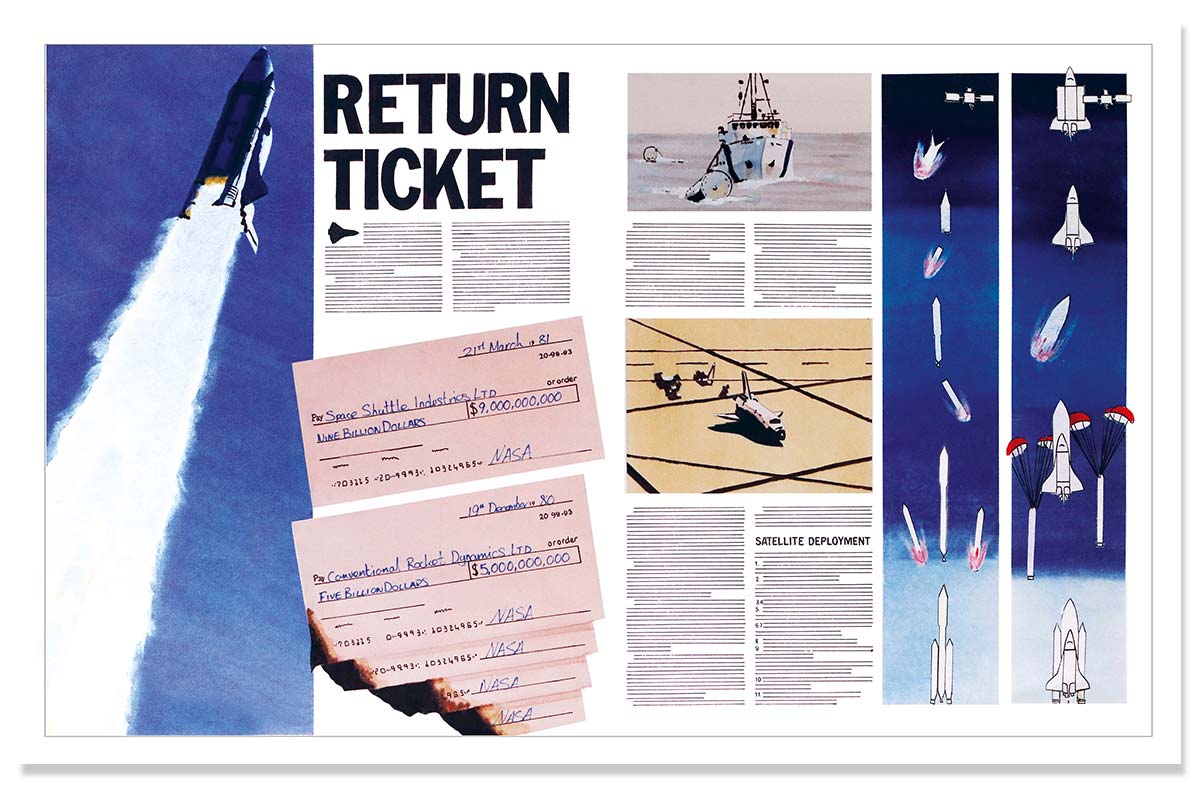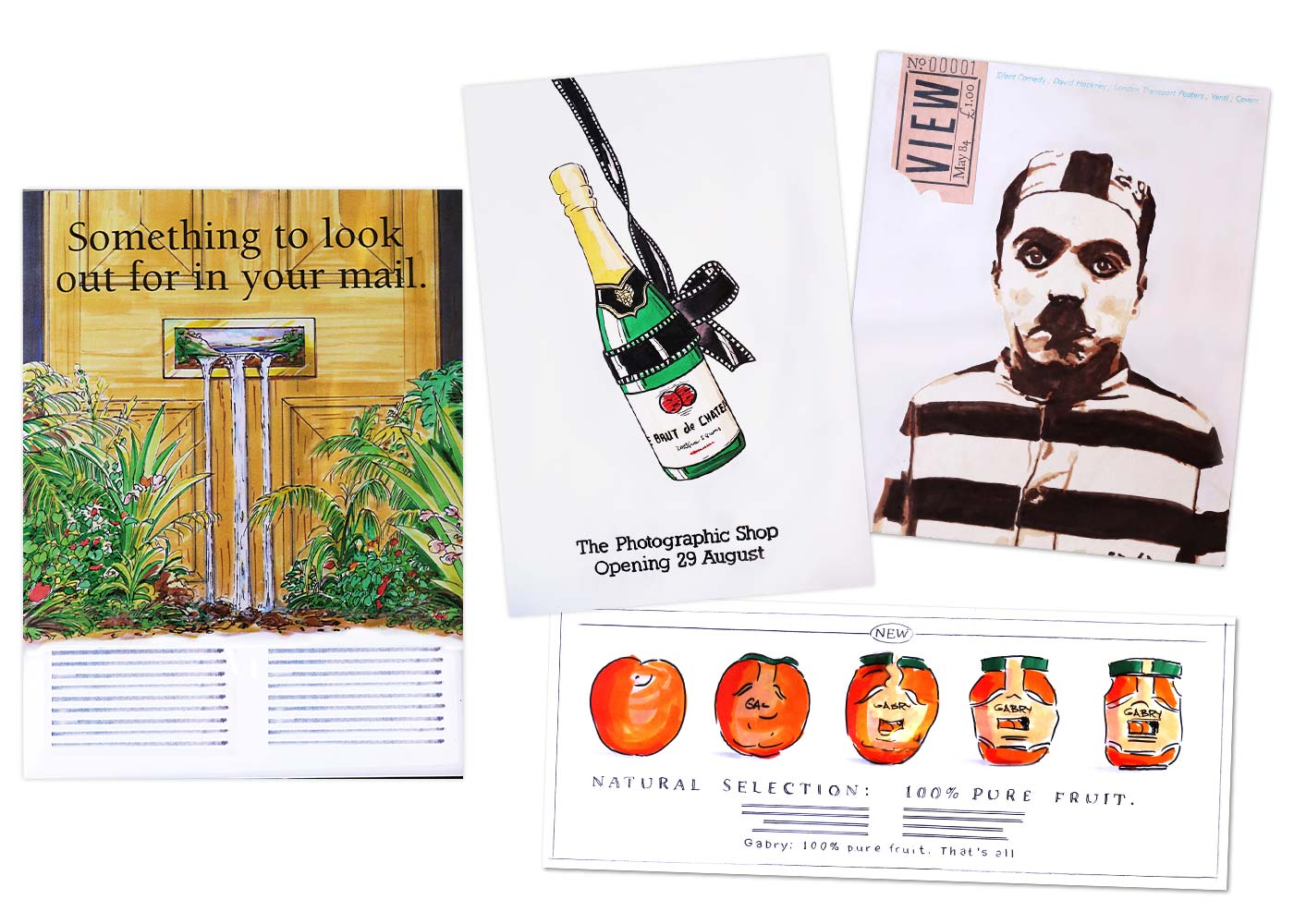 Ten years later a small Apple Mac computer appeared on my desk. It sat there for six weeks before I plucked up enough courage to turn the contraption on. I didn't like it. It meant waving goodbye to some well-honed skills and learning some new ones. My Creative Director, a traditionalist in his fifties, was defiant when finally ordered to use the computers. In a final protest, against the new technology, he stomped our layout pads and markers into the bin. He spent the rest of the afternoon in the pub nursing a twisted ankle!
Technological progress waits for no one, especially not stroppy Creative Directors. By the turn of the millennium, the entire landscape of design and print production had changed. I had now become a Mac convert. I would extol the computer's virtues as a game-changing design tool. It gave me a huge amount of flexibility when designing and the ability to see exactly how a job would appear when printed. I could now easily produce print-ready artwork straight from my computer. This saved time and money for design companies but sadly meant that many artwork and production jobs were now redundant. Production departments and artwork studios shrank, and reprographic companies closed.
Though things have changed, one important thing has remained constant, and it has nothing to do with whether you use Macs or Magic Markers. It's the importance of the creative idea. Computers can help implement the idea but that special thought which gives sparkle and relevance to any piece of design work comes from the creativity within the designer's head. May nothing leave my Mac without a creative idea.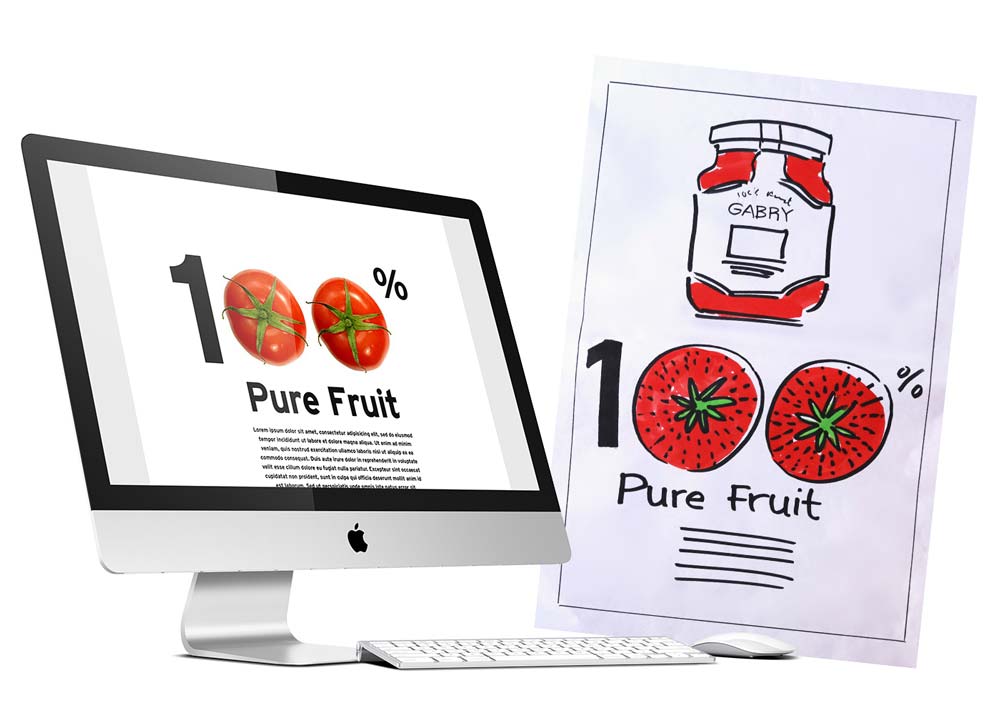 If you need something designed, Mike can help you with that extra creative spark.
Contact us for a free discovery call: mike@brandspacemedia.co.uk
See our creative work in the portfolio here