Priority Freight | Time-critical logistics specialists
Branding  +   Print and Brochure   +   Website   +   eNewsletter   +   Animation   +   Social media
Priority Freight are time-critical logistics specialists. As industry leaders that meet the most complex and urgent international transport challenges – the Brandspace team were profoundly impressed and eager to be the agency tasked with creating a brand style that better reflects the operational power and global capabilities of Priority Freight.
A bold design created with the intention of projecting confidence, capability and speed to Priority Freight's customers around the world.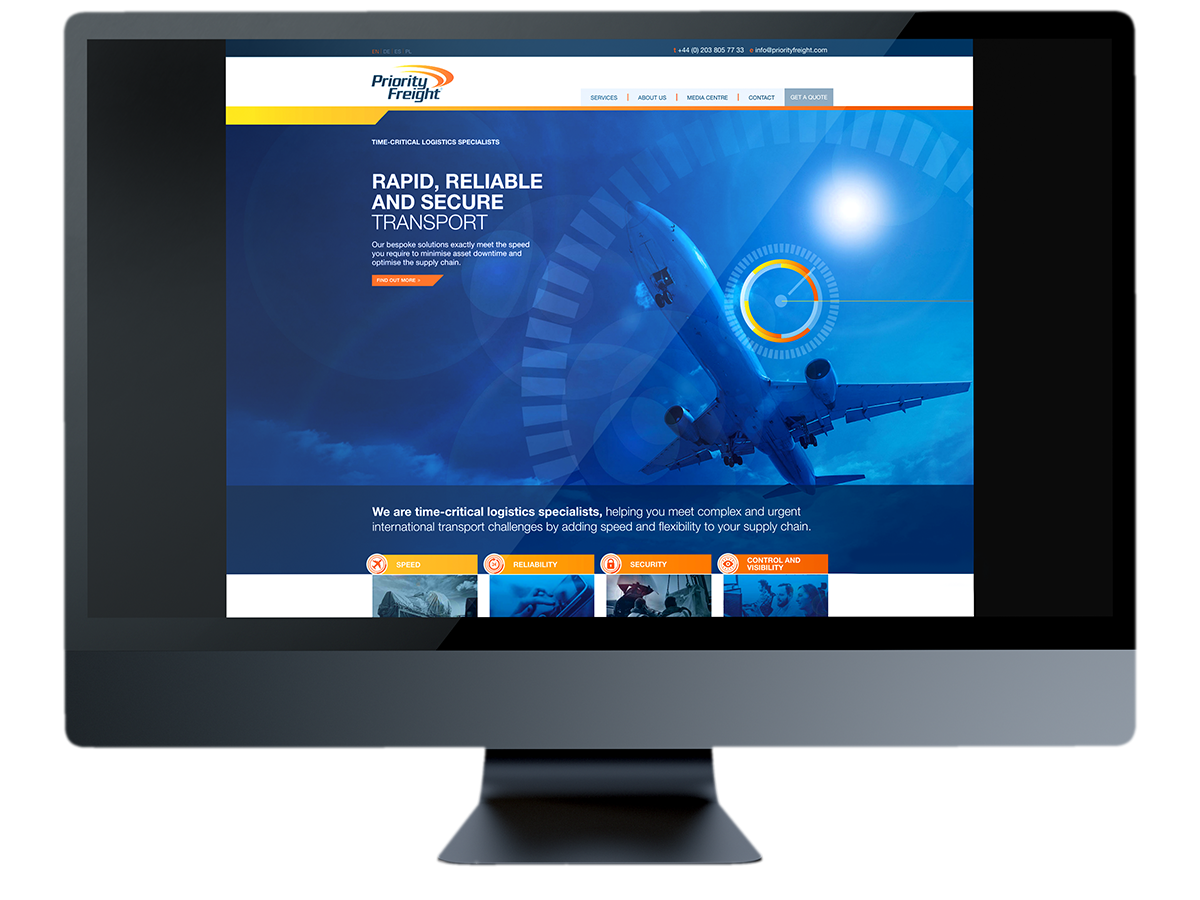 Seriously fun at times, rounded up with this quarterly magazine, by the staff, for the staff.

Halloween gif animation for sharing on social media. Here rendered as video with added sound effects for video sharing.
Branded elements make up this Christmas gif animation that appeared in an email campaign to thank selected clients and to wish the seasons greetings.
We also created a month long competition leading up to Christmas, which took the form of a weekly illustration, a wintry and branded freight scene with hidden elements. Viewers would post anwsers on twitter and facebook.