New brand and ongoing marketing for the Port of Dover
Branding   +   Annual Report & Accounts  +   Advertising   +   Event Graphics  +  Campaigns
The story
Since the Brandspace team was appointed some years ago to create a new brand for the Port of Dover, we've very proudly supported them with ongoing brand communications and marketing.
As Europe's busiest ferry port and the a vital international gateway for the movement of passengers and trade, we honour the proud reputation and rich maritime history of the Port, whilst fostering a brand that aligns with their successes, growth, regeneration plans and vision – 'To be the best Port in the world for the benefit of its customers and community'.
The Port of Dover
Port, Martime and Transport
Brand, Print, Report & Accounts, Advertising, Event Graphics, Campaigns
Unified under one flag
The brand needed to change, but rather than a radical change, we took an evolutionary approach – a brand built around the the existing flag that has flown over the Port for over 400 years. (The Cinque Ports coat of arms)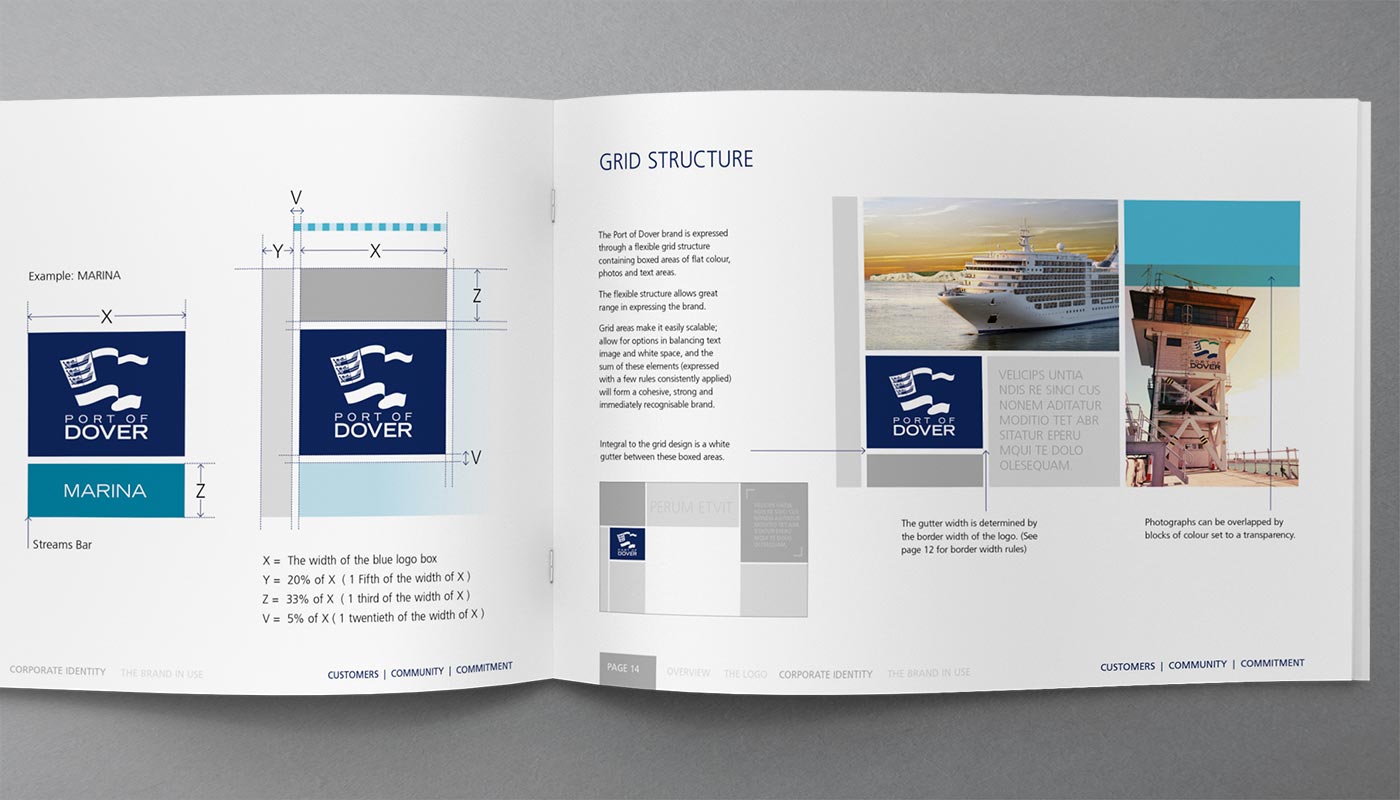 Our team also recognised the need to unify the business streams under one cohesive identity – so whereas before, they had disparate individual logos, we employed a colour and tabbing system.
Brand Implementation
With a powerful new identity created and cemented in the guidelines, the Brandspace team has worked closely with the marketing team at the Port of Dover over subsequent years to implement a consistent application and creative expression of the new brand to all the Port's communications and media. For example creating the following:
Annual and corporate, social responsibility reports
Cruise brochures
Exhibition graphics
Advertising for press, magazine and poster
Campaigns (Internal, political and community)